Welcome to Camboro Veterinary Hospital
The Camboro Veterinary Hospital team of skilled veterinarians and staff welcomes you to our practice and our new website.
With over 150 years of combined doctor experience, and the maintaining of a vigorous continuing education program, we at Camboro Veterinary Hospital are committed to bringing the best quality of care for your pets.
At Camboro Veterinary Hospital, it is our daily privilege to provide quality, compassionate vet care to your cherished pet, with the utmost competence. We hope to provide a positive impact on our patients, pet owners and the local community.
Our website is available to you twenty-four hours a day and seven days a week. We encourage you to use our website to learn more about us, our history, our up coming events, and the treatments and services that we can offer your dog, and cat. See our Feline Friends page.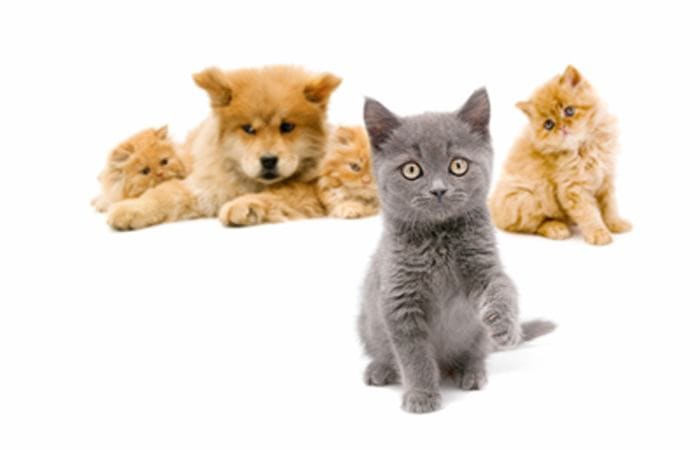 Happy, Healthy Pets
You can browse through our animal healthcare topics, ranging from behavior and preventive care to regenerative stem cell therapy, ACL tightrope repairs, laser surgery, orthopedic repairs, oral surgery and dental cleaning, spaying and neutering, abdominal and emergency surgeries, endoscopy procedures, declaw procedures, cherry eye repairs, declaw removals, routine vaccinations and wellness exams. Just to list a few.
Read up on your pet's surgical procedure in our surgeries page, post fun pictures of your animals on our fun zone area or read some of Dr. Rummel's award winning pet health articles while you're here.
Stay Connected with Camboro Veterinary Hospital
You can now follow Camboro Veterinary Hospital on Twitter and Facebook to get fun and interesting news as well as current hospital goings on, interesting cases and photos from each week from our veterinarians.
Camboro Veterinary Hospital has been proudly serving Edinboro, Albion, Corry, Cranesville, Elk Creek, Erie, Fairveiw, Franklin, Girard, Harborcreek, Le Boeuf, McKean, Millcreek, North East, Summit, Union City, Venango, Washington Township, Waterford, and all other Erie County areas for over six decades.